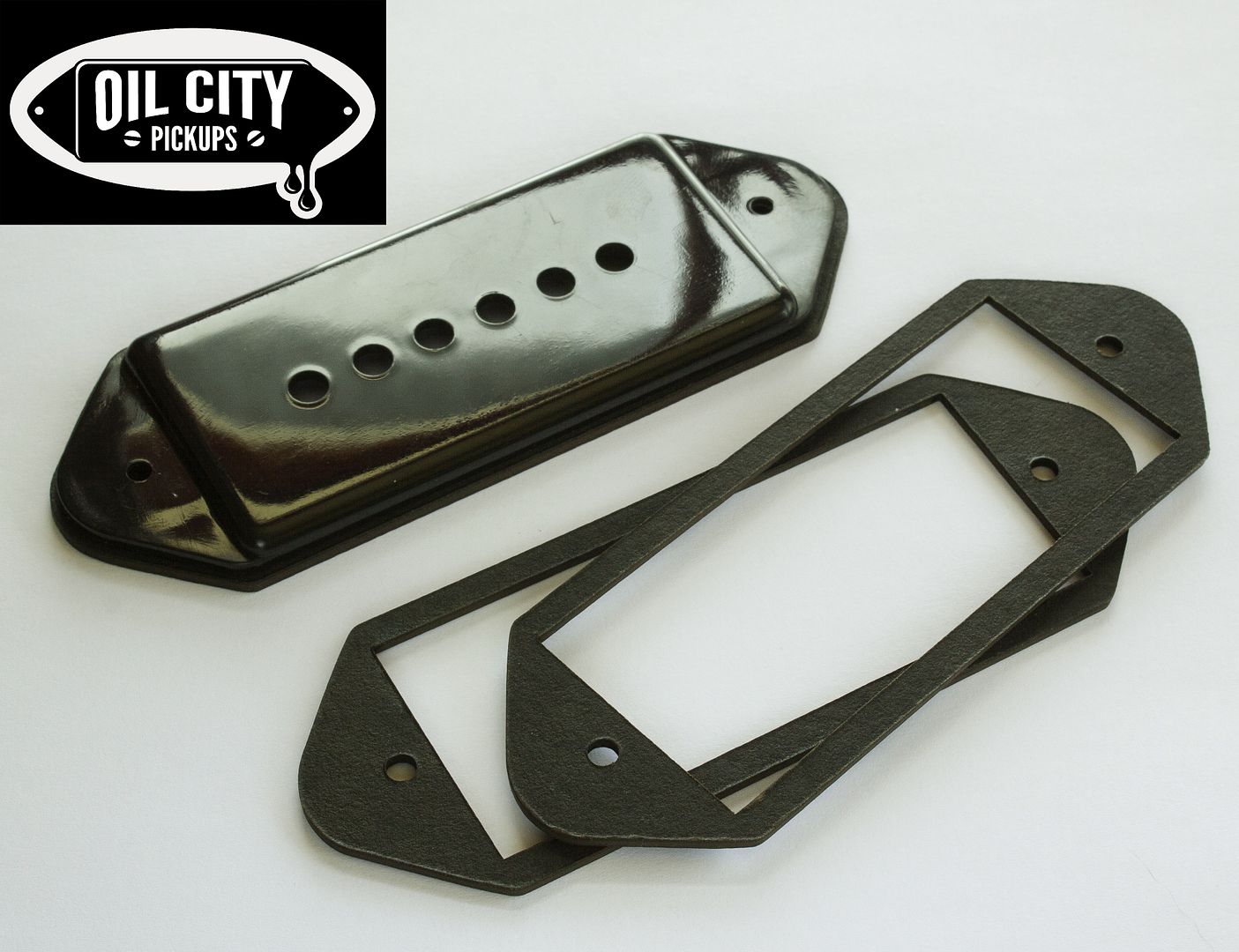 This is only a small accessory, but I've been annoyed with the lack of good Dog Ear P90 shims out there for some time. They are available from one UK retailer (who always seems to be out of stock) but the ones they sell have a huge footprint that comes way outside the cover, are made of cheap, rather inflexible plastic (no good for the curved tops of semi acoustics). Many folks make them from old mouse mats etc, but those are made from the sort of rubber that can interact badly with nitro finishes.
Many of you will know that the only way to adjust the pickup height with a Dog Ear is via a shim, or a combination of several, so this ought to be something thats easy to get hold of ... it wasn't ... till now.
Off I went into the Oily Towers workshop ... fired up the CAD program, then the Laser, and produced these ....
Cut to close tolerances, they are just 1.5mm larger than the pickup base (to give it a stable footing), and are made of non reactive vulcanised paper fibre (just like pickup flatwork). They come in 2mm thickness, so a set of three will give you a 2/4 or 6mm lift (usually plenty of range unless your neck is wierdly set). They bend easily to accommodate curved semi acoustic tops, Yet are hard and durable. If you need thicker shims I can custom cut 3mm ones, but these bend to guitar tops less easily.
A set of two plastic ones from the UK retailer are £22.00 plus postage (ouch)
A set of three of these are £16.00 plus postage ...
Oh, and the fibre material can be glued together if required with ordinary wood glue once height has been determined ... will also take paint finishes like wood, so could be sprayed to match your guitar colour.
0
LOL
1
Wow!
10
Wisdom
·