As most of you know, I'm a bit of an enthusiast when it comes to vintage amplifiers. Anything pre-1980 really gets me going, and the older the better. I also do a lot of valve radio restoration and repair, some of the stuff I've worked on goes back to the 1920's. I stay away from TV sets though...flyback voltage can bugger off!
Anyway, Fender Tweed amplifiers have long been an obsession of mine and like most amp builders these days I offer a range of the most popular narrow panel designs - Champ, Deluxe, Pro, Super, Bandmaster, and Bassman. They're all fairly easy to do, parts are readily available, sound fantastic, and there are many good resources online if you need them. Want a high-powered Tweed Twin? Sure, let's do it. Need a Bassman in head format with a 2x12" cab? Go on then.
I also offer some of the older circuits, such as wide-panel and TV front models. These have proven to be very popular and I sell bucket loads of them. There clearly is a demand for these old designs and I'm not sure why no-one else offers them.
One of the amplifiers that I've always wanted to have a go at is the late 40s V-Front Super (pic below). It certainly has a unique look and sound, but information is scarce and finding one to play is even harder. Last weekend I realised that I actually had a few of the jigsaw pieces ready to go, and just had to find a way to get the rest.
So, this thread is going to document every stage of the research, build, testing, and completion of the V-Front Super, along with my ramblings and thoughts as we go along. I'm going to go full nerd on this, so brace yourself for lots of sums, measurements, and tedious back and forth. I'll include lots and lots of hi-res photos for those that just want to see the process.
I've also been following
@WezV
's LP Prototype build on here, and as this would be an era-appropriate amplifier for a '51 Les Paul, it would be great to hear them together.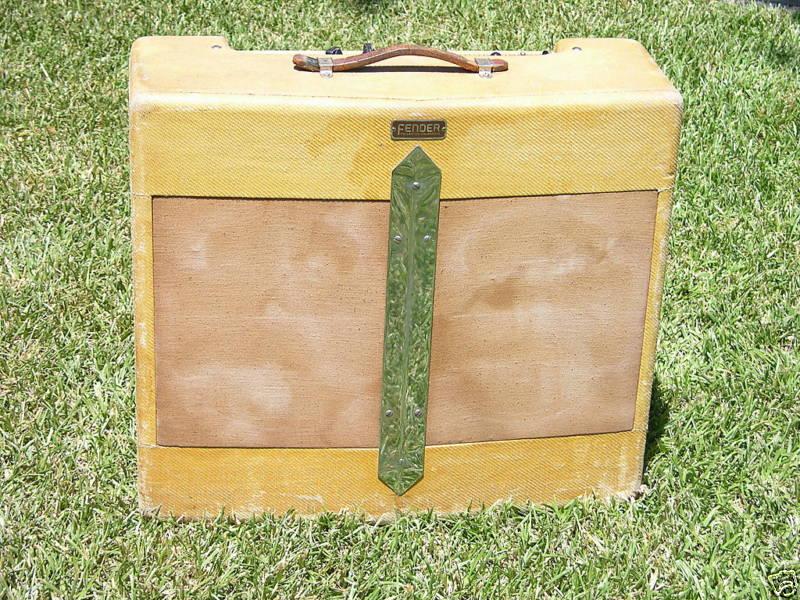 *I no longer offer replacement speaker baffles*
Rift Amplification
Handwired Guitar Amplifiers
Brackley, Northamptonshire
www.riftamps.co.uk
0
LOL
6
Wow!
0
Wisdom
·