So I said I wasn't going to sell any more Veterans... however I desperately want to raise some funds for two charities that have become dear to me and my wifes heart so hopefully people will understand why I am doing this.....
to save me boring you guys, me and the missus have been through the mill a touch during the birth and immediate aftercare of our daughter Eleanor, heres the thread
http://www.thefretboard.co.uk/discussion/110613/a-stressful-time-and-a-nbd/p1
the TL/DR version is that both nearly died, but things have improved immensely thanks to two wonderful Special Care Baby Units.

So, as you can imagine, having had these wonderful places save both my wife and daughter and provide them with fantastic care I want to try and give back to enable the units to fund equipment and aftercare that the NHS cannot provide but is vital to parents who fins themselves with premature babies. The two charities I'm going to give 100% of the proceedings to are:
https://gossetfundraising.wordpress.com/about-gosset-ward/
https://www.ssnap.org.uk/fundraising
the reason its split is because we had to be cared for in two hospitals, Oxford John Radcliffe SCBU and Northampton SCBU.
I am therefore proposing to donate 3 special edition Germanium Veteran Pedals to this cause. To differentiate them from the main run, all three will have bespoke serial numbers, bespoke Knobs, a different colour Led arrangement, signature Thorpyfx Barefoot buttons and a signature Thorpyfx Gravity Pick too. On top of this they will have a signed certificate of thanks from me and my wife and both will be signed internally too. I guess most importantly though, all will sound bloody awesome, these will ship at the end of september as I've had to order a tiny run of enclosures to be made.
Here are the key points of how this fundraiser will work:
I will be selling 2 units at £300 each. These are available to the first people who PM me who want them. (Both sold now)
the third unit will be raffled off here. There will be a maximum amount of tickets sold of 100 only. Tickets will be priced at £10 each and you can buy as many as you like too. just send £10 by PayPal gift to thorpy6@googlemail.com and ensure you put your name in the comments section
To ensure the draw is random @TTony has agreed to let his pup choose the winner in the time honoured traditional way.
Hopefully if all tickets are sold and all goes well this means we will have raised a very useful sum for these worthy charities.
If you don't want to take part in the raffle but still want to donate, please feel free, all donations will be gratefully received: anyway here are some pics, as you can see Eleanor is now doing very well, albeit still diddy:
http://i.imgur.com/uqenv7x.jpg
http://i.imgur.com/7lnClXN.jpg
http://i.imgur.com/epGJbFO.jpg
http://i.imgur.com/TW3OdM9.jpg
A big thanks to
@TTony and @digitalscream for allowing me to run this here.


Hopefully this video will whet your appetite, its the video we recorded of the Veteran germanium pedal. The raffle version will have barefoot buttons, different colour knobs and different colour LEDS, however the tone will be the same for you to enjoy.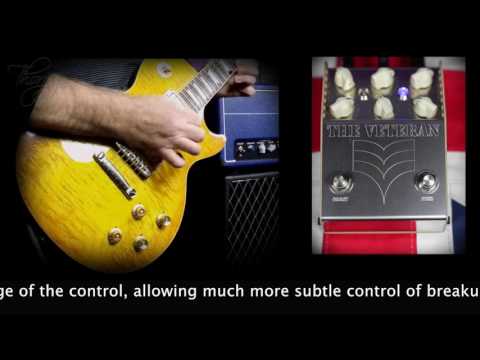 here are some pics too!!
https://i.imgur.com/RN9IqiX.jpg
https://i.imgur.com/0Ucyku3.jpg
https://i.imgur.com/EwQtfvR.jpg
https://i.imgur.com/dmjBLvH.jpg