Why and How should you practice arpeggios
Hi,
I've been away for a while but just got round to uploading a new lesson video, allow me to premise it with a little explanation of why I made it...
In my personal experience there are many musicians who don't have a great relationship with music theory and I was definitely one of them in my early years of learning music. For me this was because of the way in which it was taught, I was given songs and scales to learn, and some theory lessons, but never were they put together, each was taught in isolation and therefore the value and use of the scales and theory were totally lost, useless to me. It wasn't until I found a teacher who put them all together that I could fully appreciate it all and actually start becoming a musician!
So with that in mind and coming off the fact that a similar video I made about scales was quite well received before, this is my introduction to arpeggios where I discuss some reasons why they are helpful (if not vital) to know as a musician and some ways you can start getting them under your fingers on the guitar.
I'm sure I'm preaching to the choir here for many, but I'm sure there are also many who were in my position and may appreciate this content.
I hope you find it interesting if not useful/helpful and I appreciate any feedback, comments or questions in response.
Thanks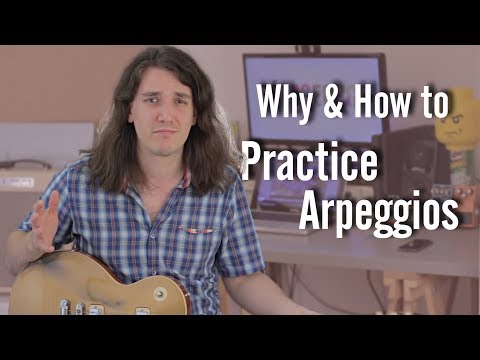 0
LOL
0
Wow!
1
Wisdom
·