I've loved this guy for years - his playing on Japanese hair metal legends Loudness's albums is absolutely peerless, some of the best you'll find on any 80s rock albums. I knew he used to use Marshalls and some kind of rack gear too IIRC, but hadn't been paying that much attention, and then all of a sudden up he pops on Friedman's website playing a Brown Eye!
It sounds fantastic for his playing - absolutely nails every last nuance of the sound I recognise from those old albums. The fatness is there but the top end sizzle is present and correct too - really brings out his squealy pinch harmonic-laden single-note playing.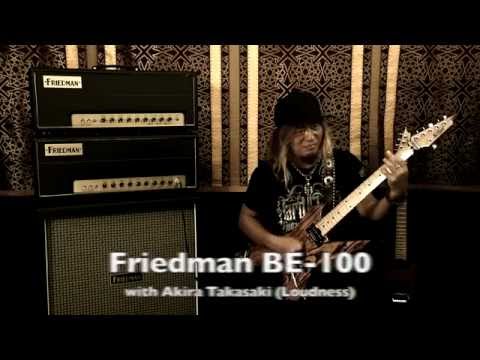 Glad to see he's still rocking and sounding better than ever. He's basically Japan's equivalent of EVH - big big name over there as far as I'm aware, but quite under the radar in the west and deserves to be better known, because he's a monster of a player.
- "I'm going to write a very stiff letter. A VERY stiff letter. On cardboard."

0
LOL
0
Wow!
0
Wisdom
·