And finally, Boss Katana 100 v Boss Katana Artist 100
What's Hot
If you're thinking of upgrading to a Katana Artist this is really worth watching. Might you be better off just adding an extension cab out and upgrading the internal speaker of your Katana 100? Is the Artist worth the extra money? Is the front facing panel an important consideration? Is there any other real difference? You decide!
BTW, I really do like this guys approach & presentation style.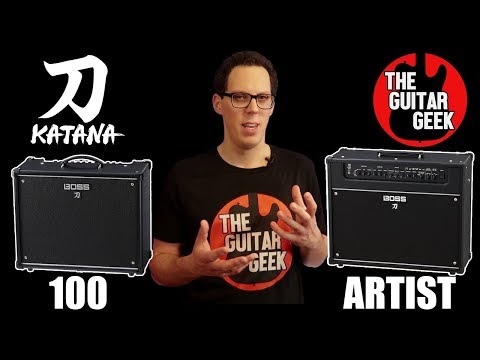 I started out with nothing..... but I've still got most of it left (Seasick Steve)
0
LOL
0
Wow!
1
Wisdom
·