SOLD: 2014 Gretsch Panther G6137TCB-WHT
What's Hot
Lovely guitar in mint condition. Includes the original case with certificate and various bits of original paperwork.
The bridge has been swapped for an ABM 2400 roller bridge, with the original bridge included. Otherwise all original and unmolested.
Weighs 3.543 kg or 7 lbs 12.9 oz according to my digital scale.
There is actually quite a bit of information about these available online. This model received universally positive reviews and there are plenty of video demos on YouTube.
Official specs:
https://www.gretschguitars.com/gear/build/center-block/g6137tcb-panther-center-block-with-bigsby/2400600805
£1800 + shipping.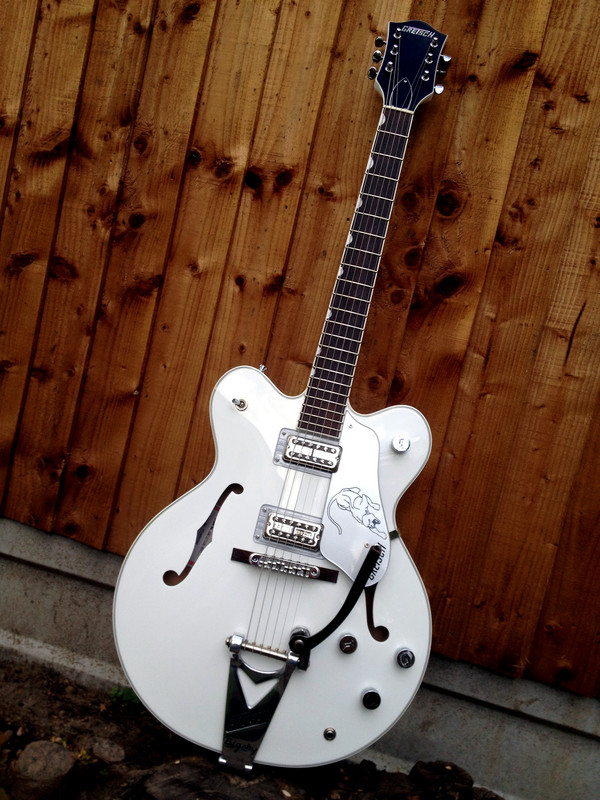 0
LOL
6
Wow!
0
Wisdom
·