Tim Miller 'Lift' guitar cover. Plenty of new techniques required!
What's Hot
Hi chaps, I decided recently to do a cover of Tim Miller's beautiful piece, 'Lift.'
I'm putting this in the technique section as I had to modify mine and develop new techniques in order to actually play it properly.
I had to modify my left hand position entirely, to put the thumb right in the middle of the back of the neck, otherwise some of the across the neck runs wouldn't come out right. I had to develop a hybrid picking technique in order to play many of the arpeggios Tim uses, and to play the head of the piece. I also had to change my hand angle to let my fingers drop more vertically onto the strings in order to sound many of the open strings used in the chord melody. It's been a great learning experience and if anyone has any technical questions on it please feel free to ask.
Also, if you didn't know him, please check out Tim Miller's stuff, absolutely MONSTER player.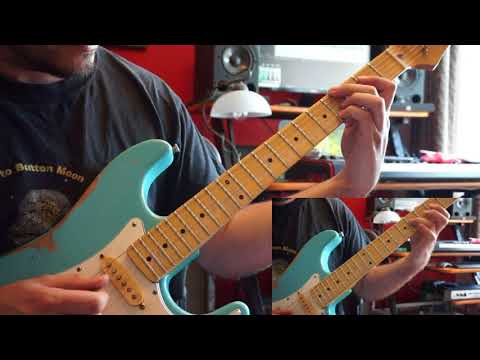 0
LOL
5
Wow!
0
Wisdom
·