Got into work this morning, the sun is shining, birds are singing, slight breeze through the shop with the doors open, about to start another day building guitar amplifiers. No memos, no faxes, no 'compliance' meetings, no synergy workshops, no faff, no BS.
Basically, I'm in a glorious mood and I don't care who knows it (Hello, sailor).
Sooooooo...

I have this old output transformer sitting on my shelf, pulled from a late 70s JMP 2144, it's a Drake 783-257 also found in the Canadian-spec JCM800 2204.

The basic specs are:
Ra-a 3.4k
0-4-8ohm secondary taps (no 16!).
50w OT, designed for 2xEL34s

So, let's build an amp based around this transformer. I'd like to open up suggestions to the forum as to what spec it should be, and I'll pick the ones I like.

My only stipulations are:

- Head
- 50w EL34 fixed bias
The rest is up to you.

Once the amplifier is completed, I'd like to offer it up for a raffle on here with donations to TFB as entry fee, if that's OK with
@TTony
?
Suggestions below!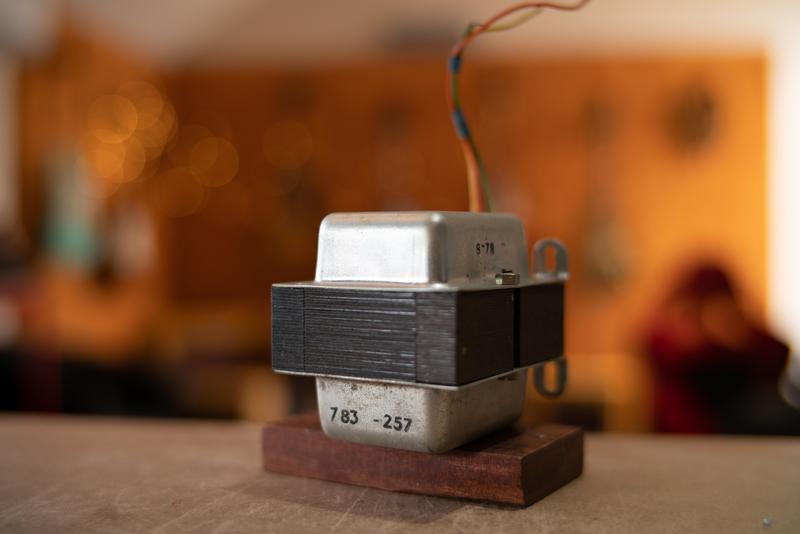 *I no longer offer replacement speaker baffles*
Rift Amplification
Handwired Guitar Amplifiers
Brackley, Northamptonshire
www.riftamps.co.uk
0
LOL
10
Wow!
0
Wisdom
·