FS/FT CS Fender Strat 62 relic limited edition ( Brazilian Project ) PRICE DROP
What's Hot
For sale due to lack of use is my much loved Abby loaded Strat, this is one of the Brazilian project limited editions from 2010.
In as new condition. Fantastic guitar with one of the nicest necks IMHO ( 65 C profile ) I have played on a Strat due to the beautiful rolled edges and AAA Indian slab rosewood board ( 7.25 radius )
Weight 7.48Lbs
Heres the story of the Brazilian Project Guitars ( borrowed from GAK )
'62 Relic Strat with a slightly unusual history. It started life a couple of years ago with a different neck that had a Brazilian Rosewood fingerboard. However due to CITES regulations this had to be removed so the guitar was sent back to the Custom Shop in California to have this replacement neck (with a still extremely nice 'AAA' Indian Rosewood fingerboard) constructed and fitted. So this is really best described as a 'New Old Stock' Relic- if there ever was such a thing! One significance of this is the pickups- on this particular instrument they are Handwound '60s but, as this guitar's body is a couple of years old, the pickups were handwound by Abigail Ybarra! As Abigail has retired after more that 50 years at Fender this is probably the only new instrument for sale with these electronics.. This Strat's body is extra-light two-piece Alder. The neck is actually pretty unusual in as much as it is constructed from rift-sawn Maple. Rift sawing is actually the strongest, most stable cut of wood possible (more so than flat or even quarter sawn) but is rarely used as is comparatively quite wasteful. The fingerboard has a 7.25" radius, the frets are narrow & tall 6105s. The neck profile is a '65 'C' shape measuring .820" at the first and .974" at the twelfth fret, the nut is 1.65". Overall a great Strat with a story! Includes Custom Shop blonde tolex 'Limited Edition' case.
Looking for a sale £2,250
the only trade i would be interested is an ebony board Gibson Es 355 ideal a VOS in ebony
South East London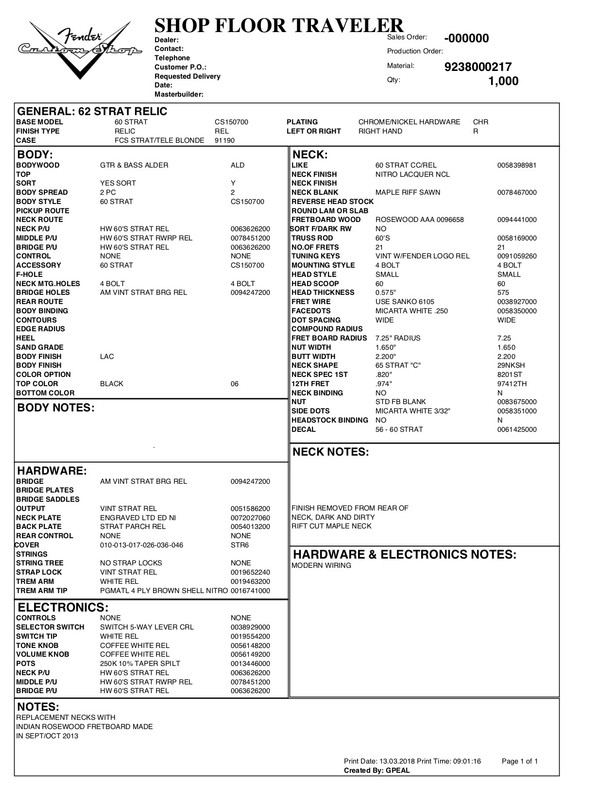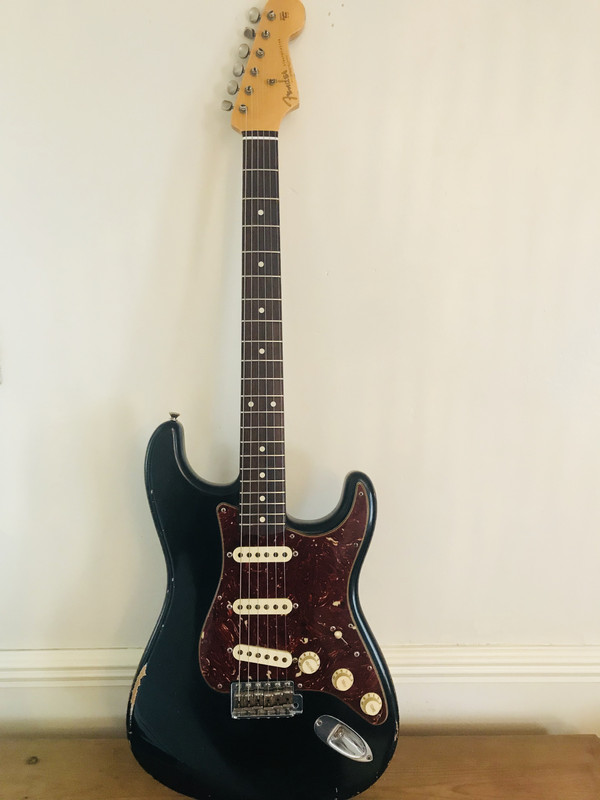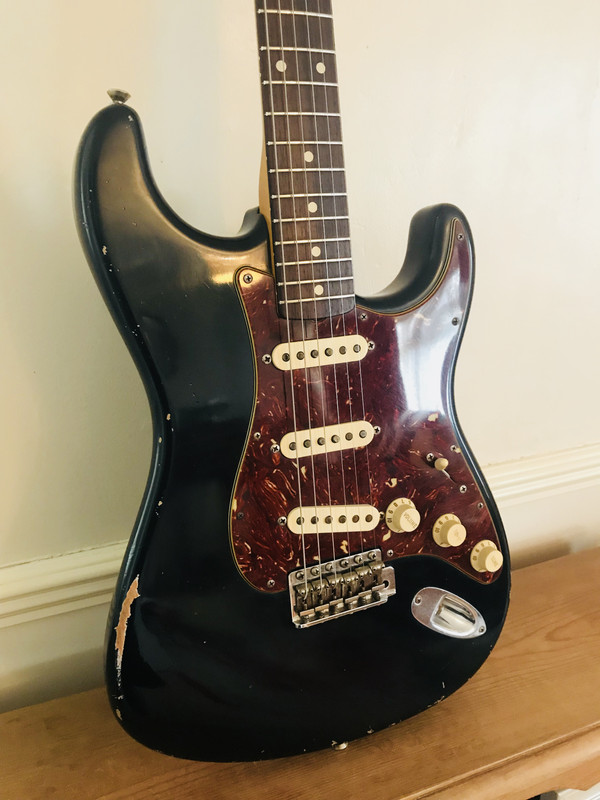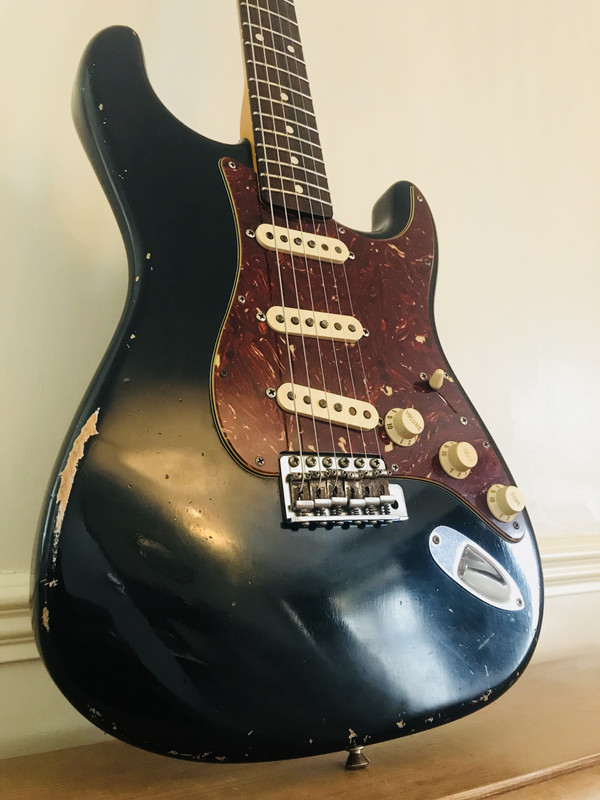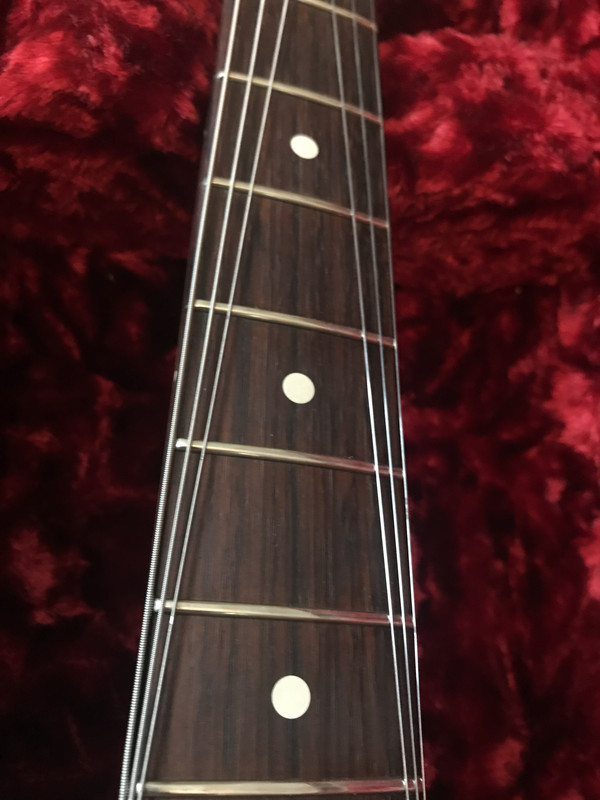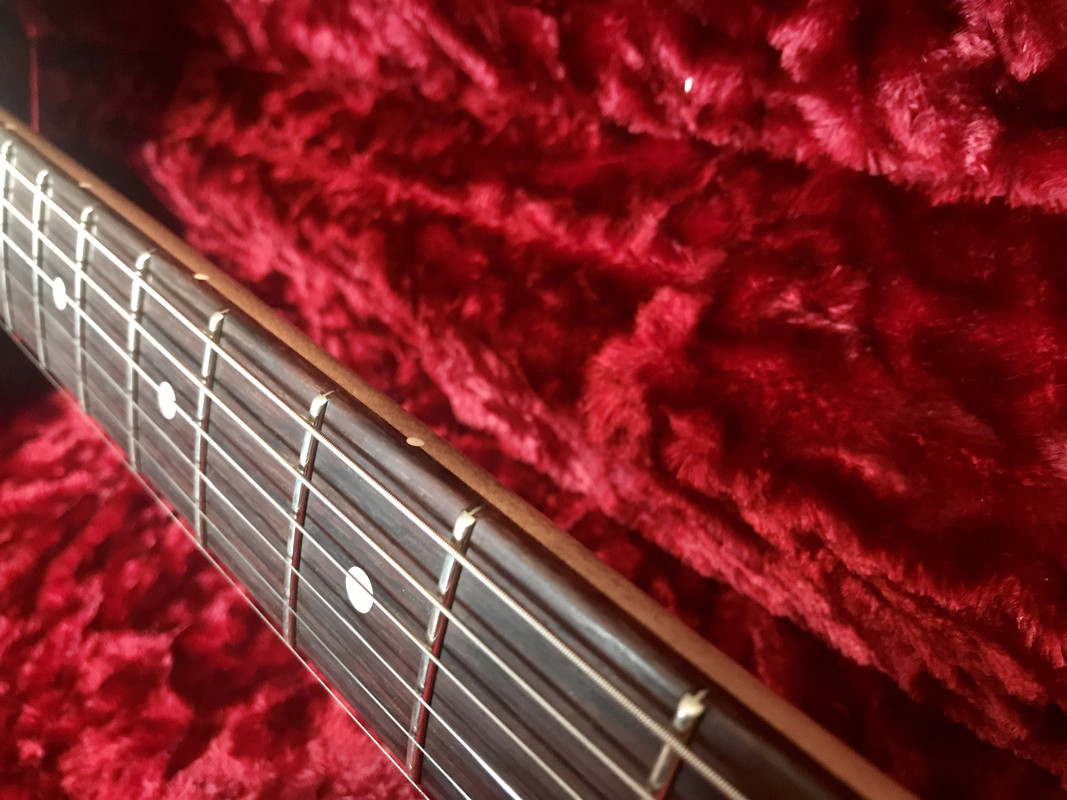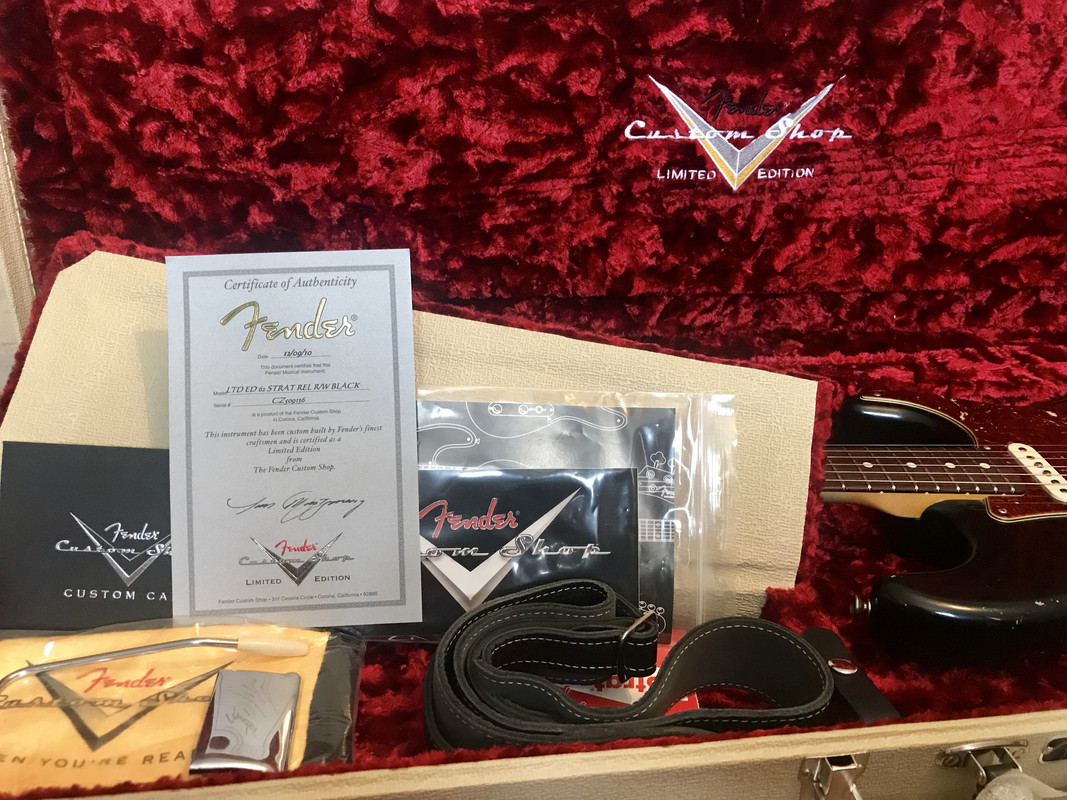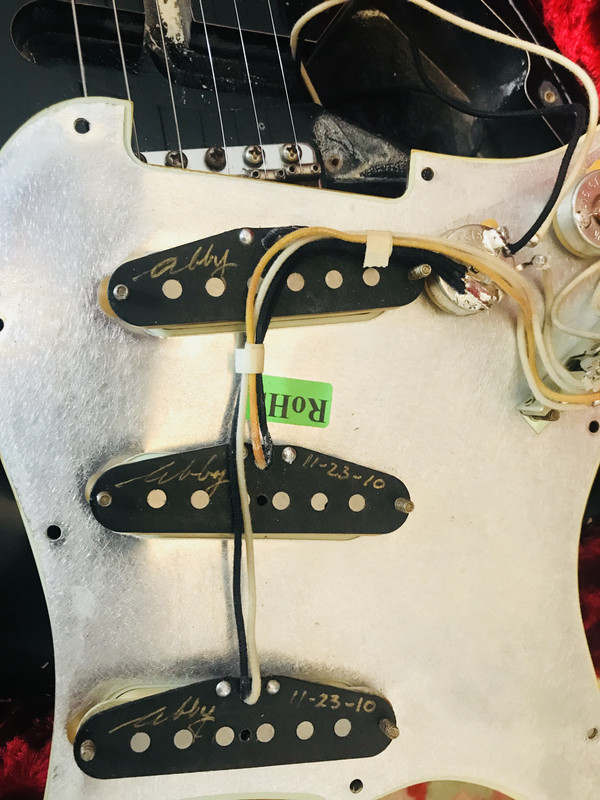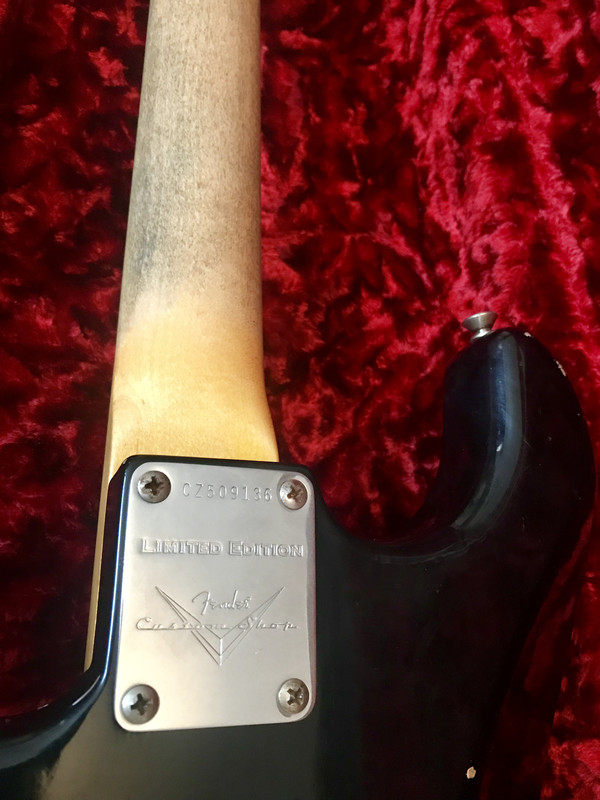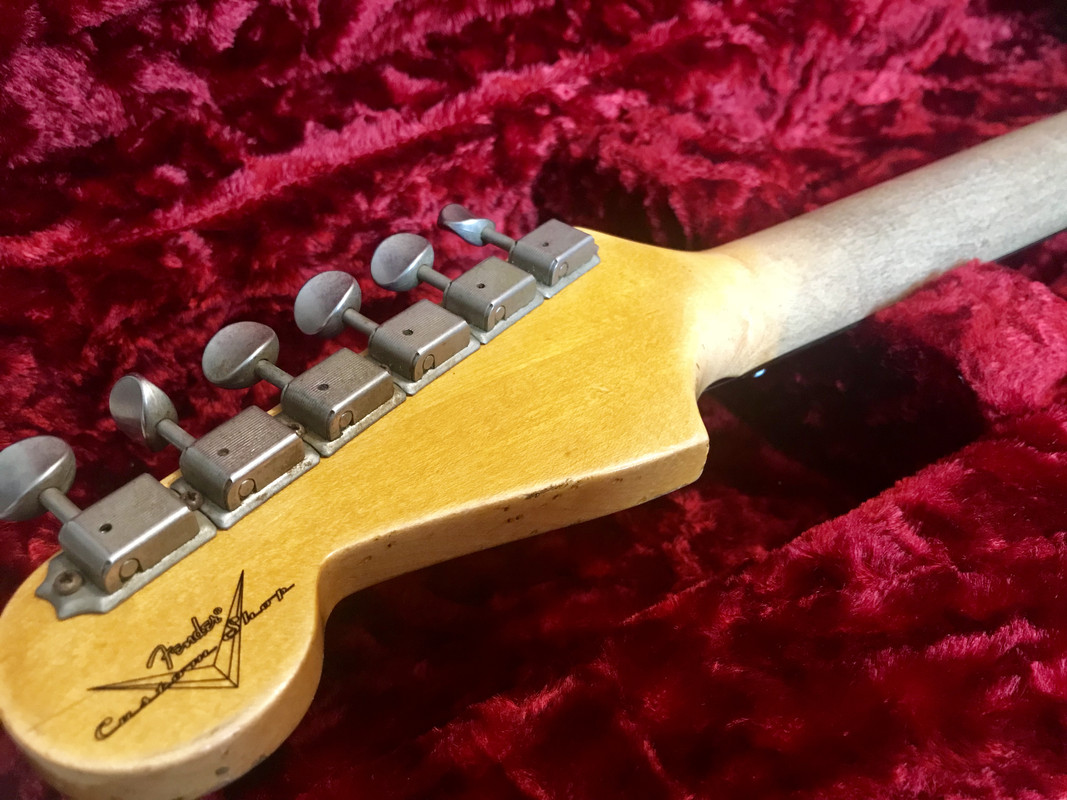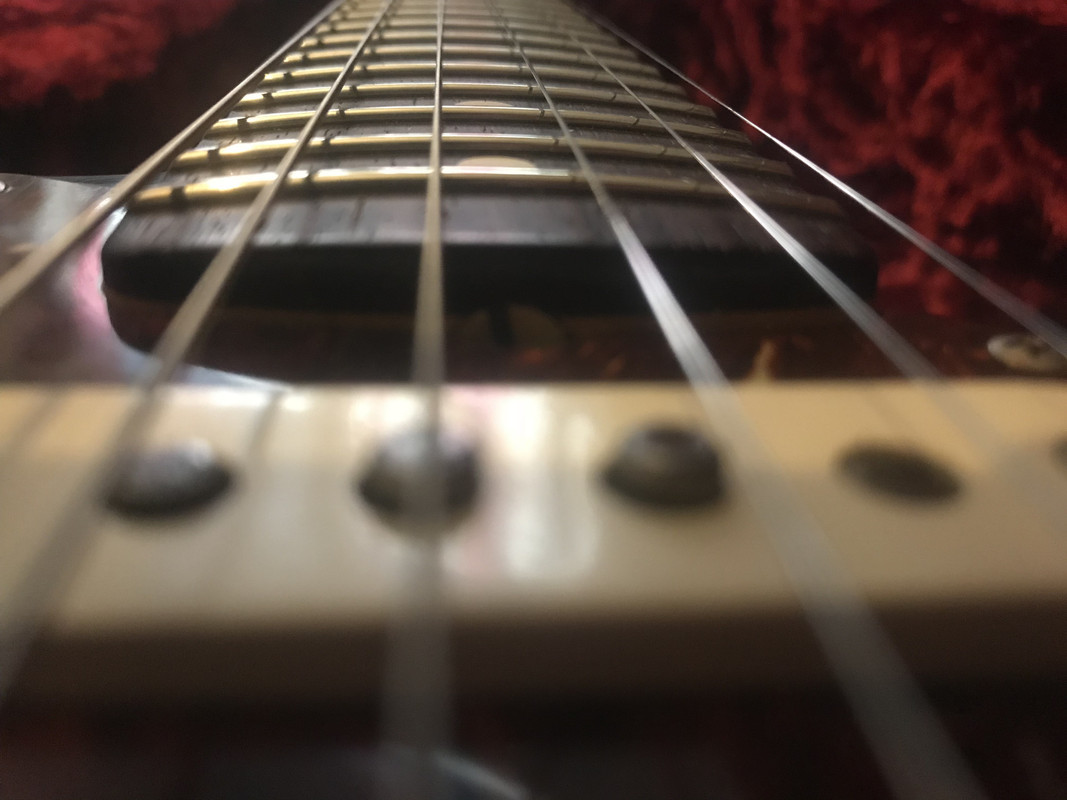 1
LOL
4
Wow!
0
Wisdom
·