I have finished this Bass but thought I would post some build pictures

The body shape is heavily influenced by the Ritter Raptor Bass.

Scale length 34"
Top Sycamore ? slightly rippled
Body Ash

I think the top is sycamore. It was bought nearly 3 years ago and I can't find any receipts for it.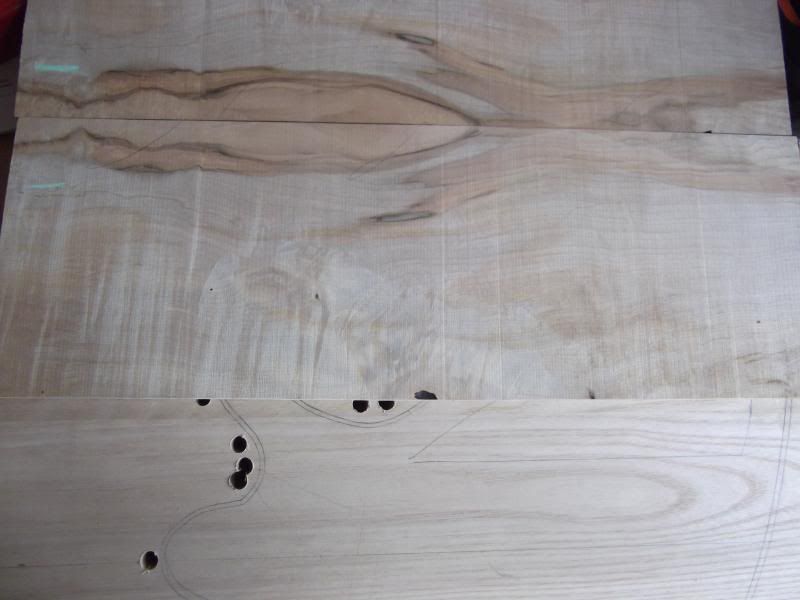 I draw another outline about 4mm away from the body shape by using a nut or washer as a guide with the pencil inside. This will be the
line I cut to with the band saw.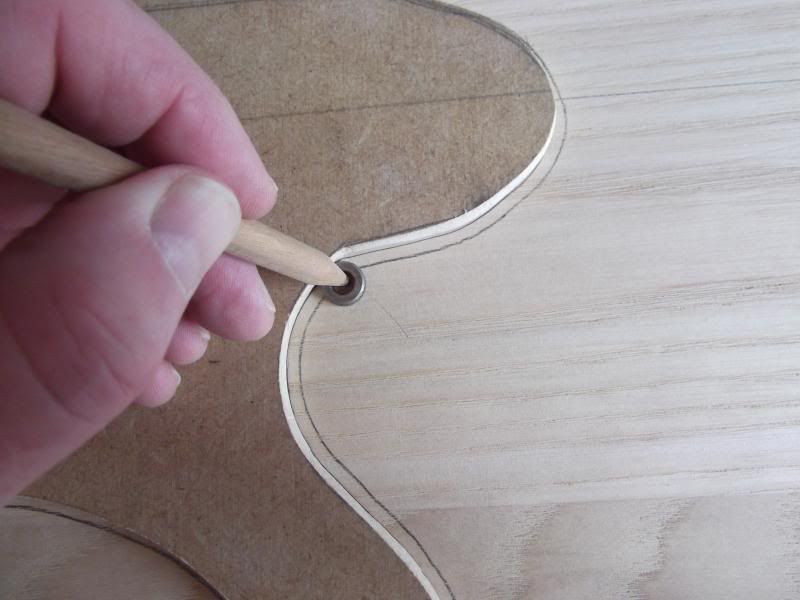 Pilot holes were drilled then using a 16mm bit drilled 2mm or so into the back of the body so when the relief holes are drilled using an
11mm bit, there would be no tear out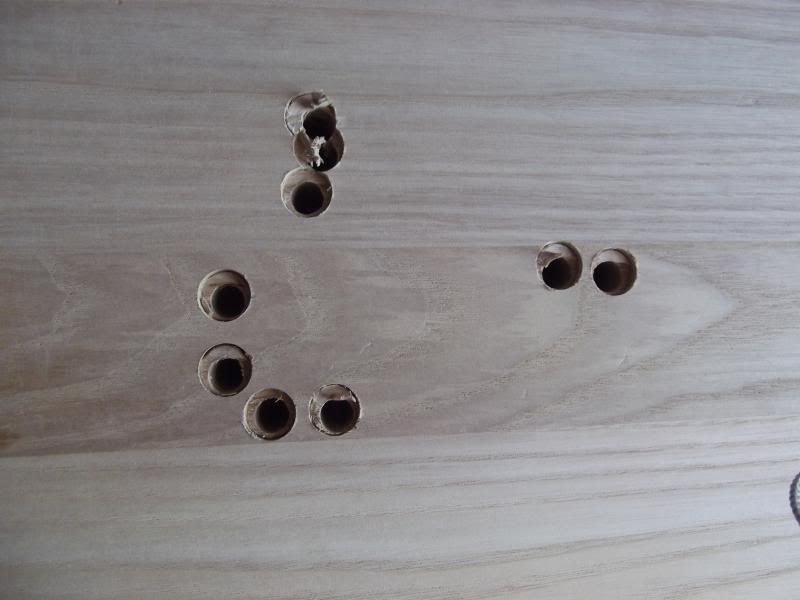 0
LOL
0
Wow!
0
Wisdom
·