Oil City restoration of pre CBS Jaguar pickup
What's Hot
In early 1965 Leo Fender sold his company to CBS ... and we all know both the legend of pre CBS quality, and post CBS cost cutting.
Well here is a prime example of a pre CBS Fender pickup. A 1964 Jaguar bridge unit. Sadly this one has died and has come to us for a rewind ... but we get useful insights from it's construction ... and it will live again!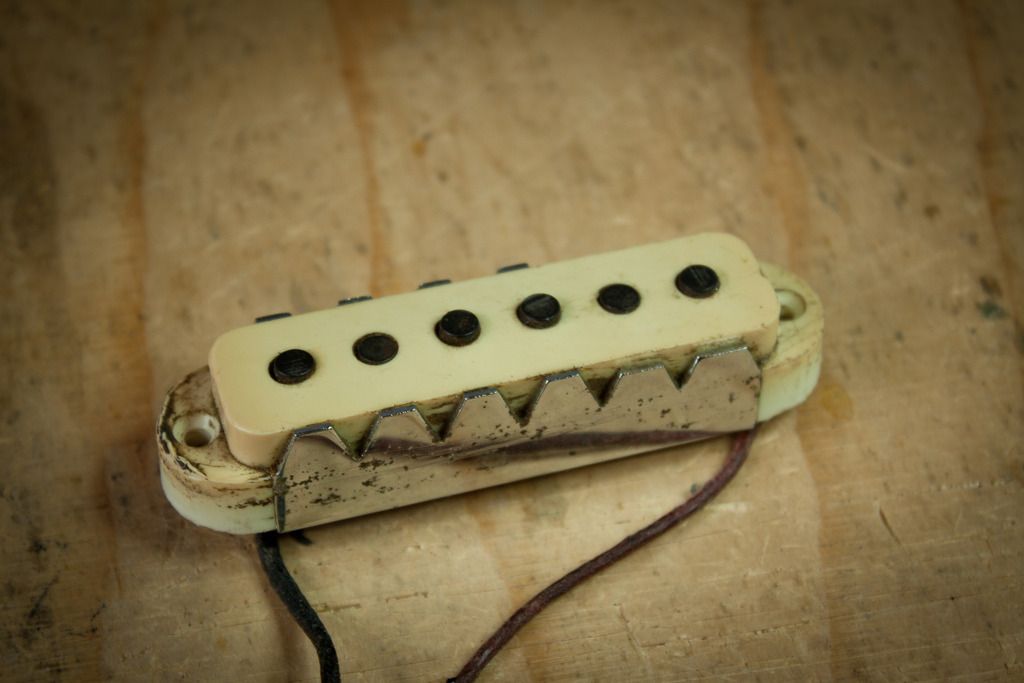 This may be quite a long photo-story, so please be patient
:-)
Here you can see clearly the unusual magnet stagger, and the famous 'claw' designed to both shield, and boost the pickup's inductance.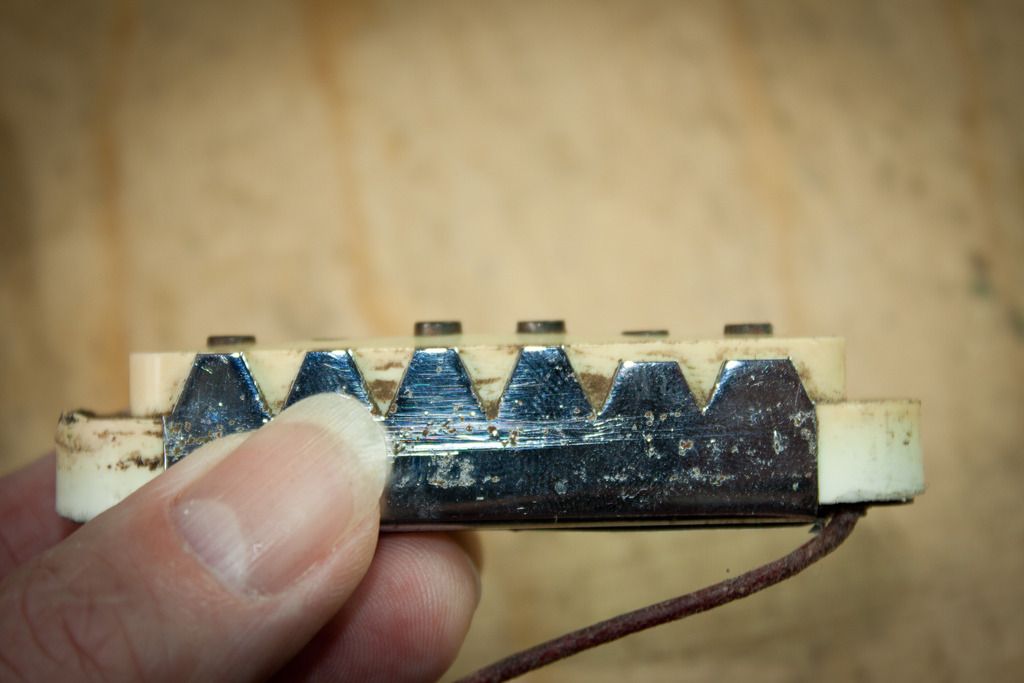 Removing the cover from a 51 year old pickup is a delicate business ... you are never quite sure what you will find. The poles were heavily corroded from the sweat of hundreds of gigs ... and that doesn't usually bode well.
The claw is a push fit ... which is one of the reasons Jags tend to squeal at high volumes ... so when this beauty is re built, the claw will be potted onto the bottom flat-work to cope with modern stage volumes.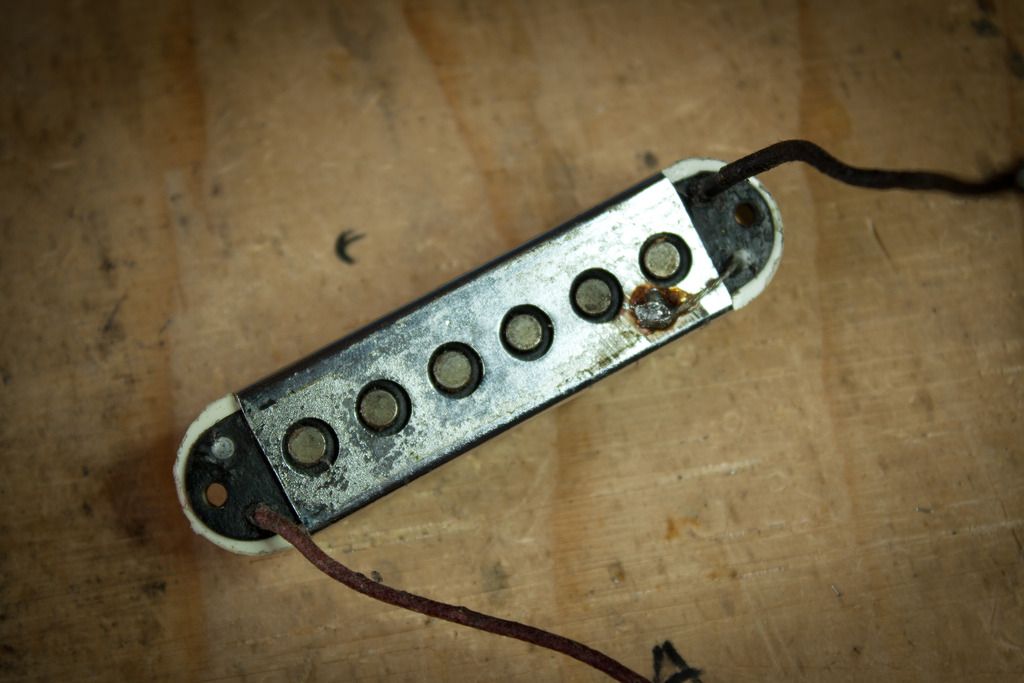 Claw gently removed ... and there is the proof of this pickups pedigree ... a child of the spring of 64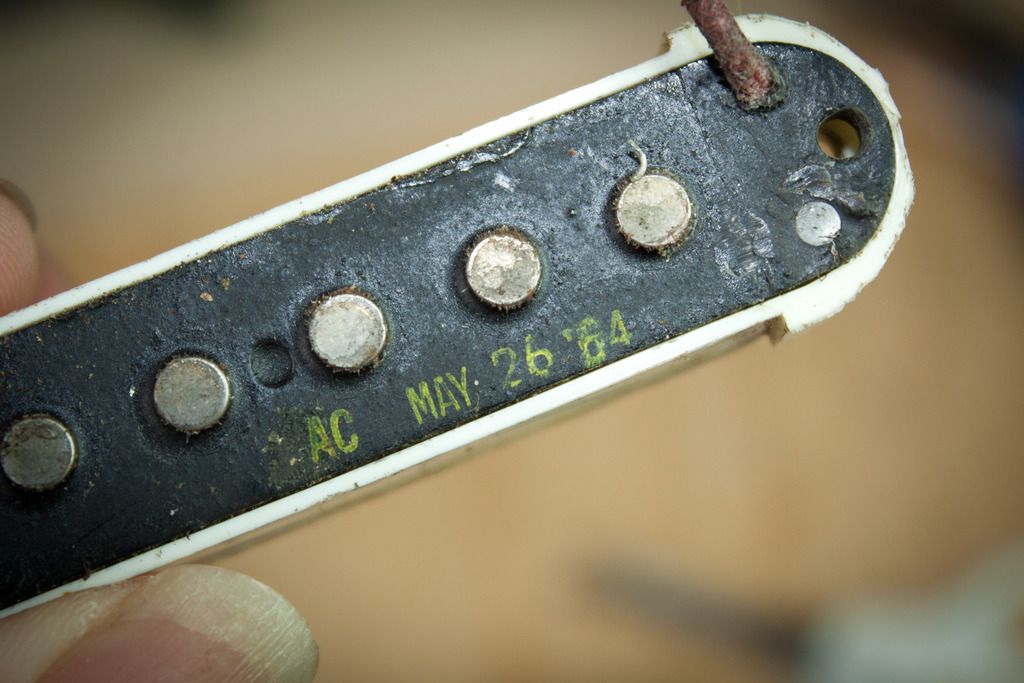 Cover off and the dog can see the rabbit. Yuck! Smells like moldy Camembert and though difficult to see in the pic, has bits of the PVA winding wire insulation flaking off in several areas. Fairly easy to see what killed this old timer!
To be continued ........
0
LOL
10
Wow!
0
Wisdom
·