Who wants to see my 1973 Hardtail Strat...?
What's Hot
This is a genuine 1973 Hardtail Fender Strat... cost £195 in a winter sale (was £235 rrp then). Couldn't afford the Trem model as was £265. This was left unwanted as was a) Hardtail, b) no trem c) natural finish.
I saved up my paper round and Sat job money and sold my first guitar (AVON SG) for £40 - oh and my Gran died and left me 50 sovs...
Anyway... didn't even come with a gig bag! but I still have the cardboard box... and strap... and grey fender lead... and booklet...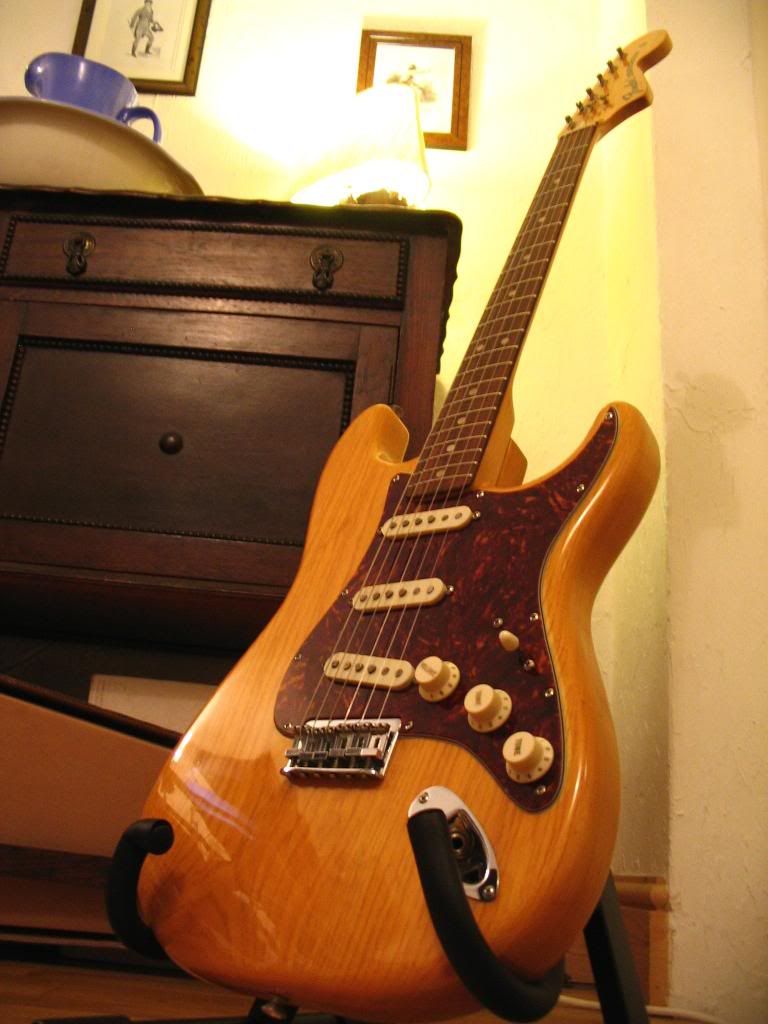 <Vintage BOSS Upgrades>
__________________________________
0
LOL
6
Wow!
0
Wisdom
·