Audio Assault's business model seems to be to sell each of their VST plugins for $50 and then run periodic sales where you can pay just $5, $10 or $20. So if you're willing to wait I guess you can get everything in their range at the lowest price of $5.
So far I've bought Westwood Drums $5, Grind Machine II + Hidden Gems $10 and Dirt Machine $5. Grind machine II was fun and makes an interesting alternative to Helix Native and Guitar Rig.
So every now and then i visit Audio Assault's website and was watching
Dominator
gradually go down from $50 > $20 > $10 and thinking why not buy it when it eventually hits $5. But last night I snapped and paid my $10 = £7.41.
And I'm really glad I did. Dominator has some absolutely cracking distorted tones that seem to work for metal riffing and lead. Inserted into Ableton Live, and with
Valhalla Ubermod
next in the signal chain I'm getting some absolutely cracking sounds. Somewhat harsh and ugly - aggressive sounds that I played for hours.
The interface is really easy to use - you can add a selection from the built-in effects pedals - although a Flanger is notably absent. Then the amp, with the default presets giving you plenty to play around with (I'm happy to find one good sound and stick with it). Finally a cab sim, into which you can load your own IR and play around with microphone type and placement.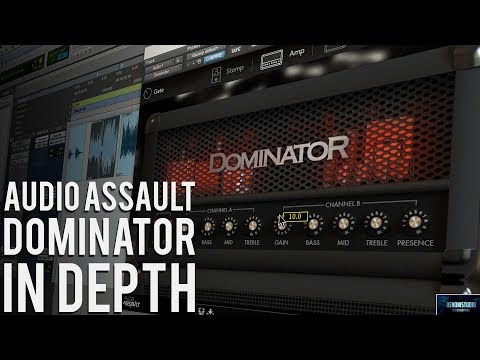 0
LOL
0
Wow!
0
Wisdom