Mesa Boogie Subway Rocket speaker change (Celestion G10N-40)
So, I finally got round to swapping out the stock 10" Mesa Black Shadow (Eminence) 50W speaker from my Subway Rocket combo for a Celestion G10N-40 (as recommended by
@ICBM
). The objective of this swap was to reduce the very pronounced mid-range honk I was getting from the stock speaker.
When I took the stock speaker out I noticed that it was a very heavy construction, more akin to a 12" than a 10". The magnet and the spider was huge compared to the Celestion, and it weighed a lot more. Maybe this was robbing some of the bottom and top end, making it sound rather odd.
Anyway, I made a very rough before/after video using the camera/mic on my iPad, which was done in one take and intended for myself only, but I thought I might as well share it. You'll have to excuse the poor sound quality and poor playing though.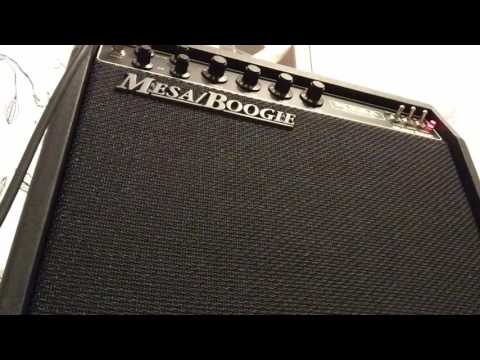 What do you think? Much better / can't hear any difference / get the original one back in ASAP?
0
LOL
0
Wow!
0
Wisdom