Gibson Les Paul - nitro finish cleaner to get rid of hazing & swirls
What's Hot
The Dunlop D65 polish I have is useless for polishing up years of hazing on my LP custom. I've been looking at vids and it appears you need a cream polish that is mildly abrasive and effectively takes a thin layer of the nitro-cellulose finish off - kind of like a 't-cut' that you might use on a car. Some videos use soft cloths, others a fine micro-cloth but I'm concerned these might scratch. Videos I've seen include Gibson pump polish, Eternashine, music Nomad,
Meguiar's Ultimate Compound and Polish
. Eg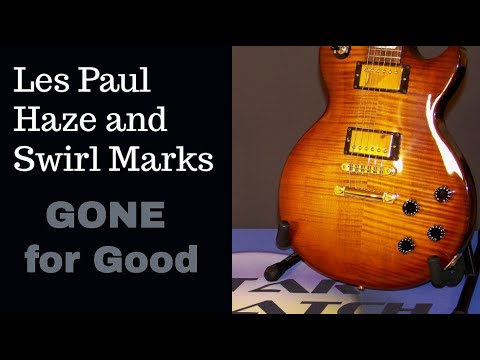 So, having watched numerous videos, read reviews (some of the variation you read is really extreme!), and because I don't want to damage my LP I'm confused, unsure, and a bit nervous at trying to figure out which is the best - a product that genuinely works and will get rid of haze and swirls, polish to a new 'straight out of the factory' shine, but not damage my guitar. And do you genuinely need to buy expensive polishes or are there 'generic' solutions that pro's use?
So, to all you pro-experts out there, what really are the best most effective and safest 'cream' type products to use and the right type of cloth that will get my LP back to a pristine shine that 'stays' but won't damage it?
I started out with nothing..... but I've still got most of it left (Seasick Steve)
0
LOL
0
Wow!
0
Wisdom