TL;DR
- Gas is alive and kicking - I've been stupendously pining over this Dale Wilson Masterbuilt Strat. It's got some wizardry going on with regards to its circuitry as well as a slightly unconventional SSH configuration featuring a de-lidded Seymour Duncan wide range humbucker. Combined with a push volume pot as you'd find on a Deluxe Stratocaster (I think?) as well as a a push-push pot in the first tone pot position, it's seems like a wicked combination to create some tonal variety. Short question: would you buy or build? Longer question: anyone got a wiring diagram for this particular setup?
The guitar in question - it's for sale in Tokyo at G-Club
here
. I'm traveling there later this month for business, so gassage is –naturally– at an all time high:
So Dale Wilson did some limited run Master Built series for what looks like a couple of dealerships - there's a couple of builds that follow the same kind of setup on his Instagram (
here
,
here
, and
here
). He did a (fairly incomprehensible) little video about it here as well: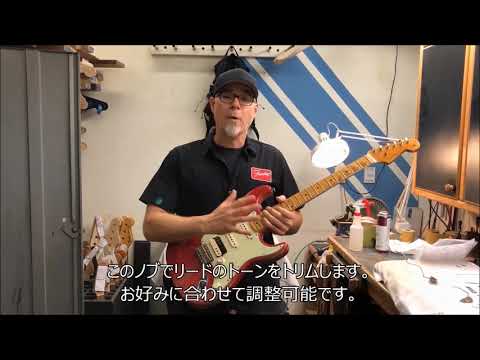 Needless to say, I've convinced myself that this is by far the best thing since sliced bread, and that my life is not complete without it. Short of being single-handedly responsible for world peace, purchasing this would undoubtedly contribute to the betterment of all humankind*.
In parallel, I've been toying with the idea of building a guitar of my own, and this seems like a cool, and ever so slightly different project from your bog-standard partscaster, whilst still (famous last words) being fairly straight forward. Get an SSH-routed body, de-lid a Seymour Duncan wide range humbucker, burn some fingers on what would most likely be some MIT-alumni level soldering, and Bob could be your proverbial uncle.
Anyway - thoughts? Tips? Am I being an idiot and should just forego the whole thing? Your two cents are incredibly welcome - other currencies accepted.
* Results proposed are purely indicative and detailed KPI's are to be discussed moving forwards. No legal claims can be made to this illustrative example.